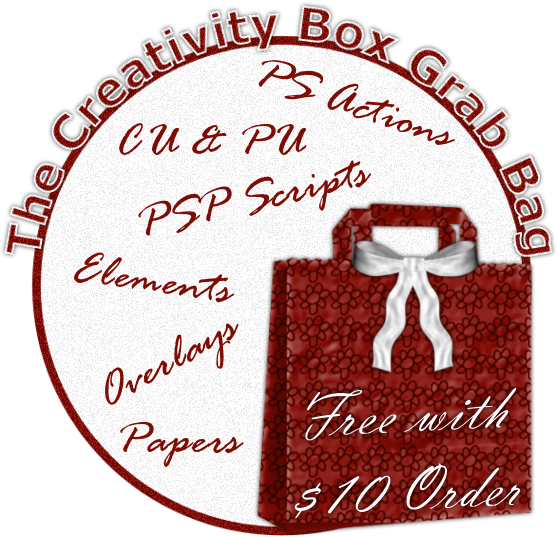 The Creativity Box has his first CU Grabbag for FREE!!
If you purchase for only $10.00 you will get this great designer grabbag for free,
it contains multiple stuff you sure can use!
3 actions, made by Scrap Starry, Stacie Cakes & Aquarius Design.
4 psp scripts made by Bluebird, Lisa's Designs & Scraps in your pocket
Multiple overlays by Deb's designs, Diva designz, Joyfull Moments designs, Lisa's designs, Reeces Pieces and Heart of essence.
Loads of other elements by Donna's Scrappin Designz, Joyful Moments Designs, Lisa's designs, Meadowsong, TammyJo's creations, Heart of essence and Heartbeatz Creationz.
Do keep in mind that half of these items are only for taggersize kits.