There are only 61 shopping days until Christmas

and the shops are filling up with decorations so I figured it's not too early to put up a Christmas kit freebie lol.
This one is called Bright Christmas and is not your traditional Christmas colours -
Kit Contains:
12 papers
3 glitter tiles
4 candy canes
6 Christmas flowers
2 gold frames
6 holly
18 ornaments
3 presents
4 tinsel strands
3 bows
3 present wraps
4 wire words
(This kit is tagger sized)
DOWNLOAD HERE
I also have a Christmas kit available at MtA for those interested.
Kit Contains:
10 papers
6 glitter tiles
2 bell tubes
6 bows
12 ornaments
5 ricrac
2 ricrac decorations
5 ribbons
2 ribbon decorations
5 tinsel strands
The kit is available in two sizes, a $4 Taggers size with papers 500 x 500 for personal, online use and a $6 Commercial Use size with papers 2400 x 2400 for scrap for hire projects and the like. Click on the preview to shop at MtA.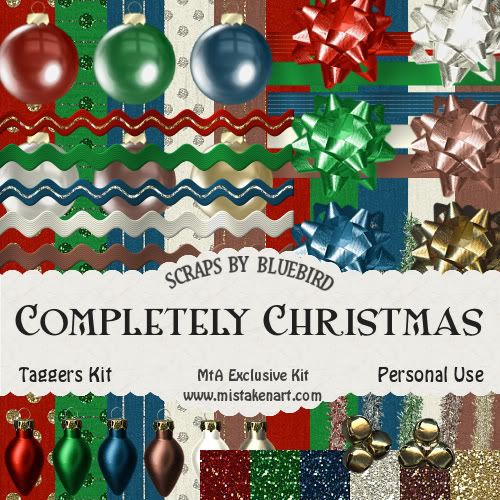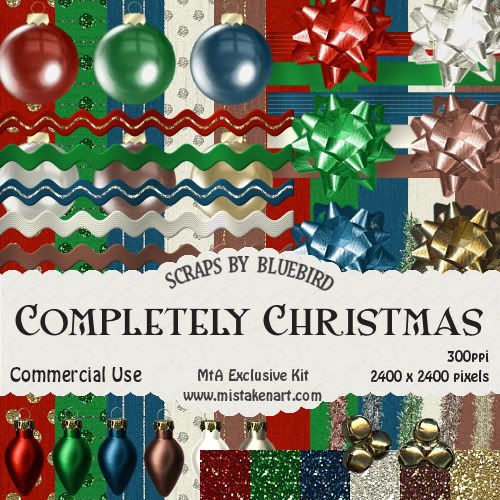 There is also a Commercial Use accent pack available
Thanks for looking.