I spent some time taking photos in the garden today and here are some of the results.
There are 5 desktops of gazania flowers that you can download directly from my
DA Gallery
. Just click on the one you like and then click download on the left hand side and it's yours lol.
And now for the tubes - these are in png format and are COMMERCIAL USE OK. I do ask for a credit but realise that on some types of projects it is just not possible. It certainly is possible for a scrap kit even though I have already come across some that don't bother and to those people - thanks for nothing!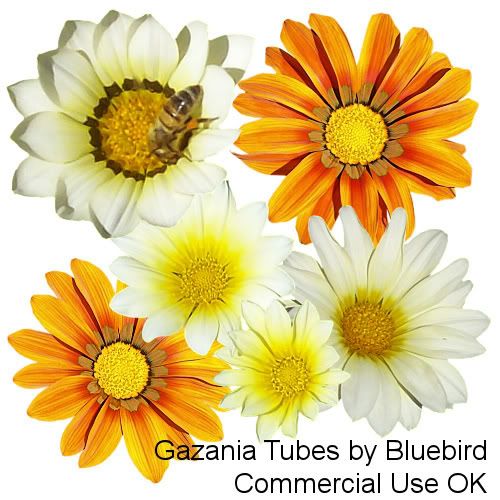 DOWNLOAD HERE